Increase Your Offline Exposure with a Free 6′ Pop Up Banner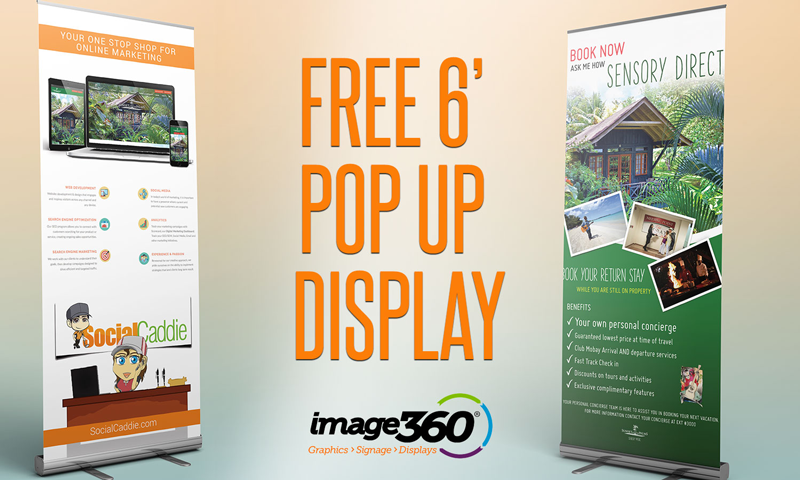 We are very excited to be partnering up with Image 360 – Lauderhill, a full service, custom signage and graphics company on a promotion to help you generate more offline exposure for your business. Visual branding is a crucial element for driving awareness for your online platforms. Together, Social Caddie and Image 360 bring the resources together to help propel your business to new heights!
Sign up for one of our marketing services before March 30, 2018 and receive a Free Retractable Banner Stand and graphic, ideal for use at your next trade show or event…a $299 value!
Banner includes:
– 6ft Retractable Banner Stand
– Silver contoured base with a full color printed graphic on PVC film.
– Padded Carrying Case Included
– Graphic is held with top clamp rail and bottom adhesive leader
– Features adjustable-height pole (33″ – 84″h)
– Viewable Graphic Area: 33.5″w x 72″h **Add 1/2″ bleed at top and 6″bleed at bottom
Not included:
– Creative Artwork: Artwork Guide
– Shipping and handling
Creative artwork available through Image 360 for an additional fee.